Luna-Palooza at Fernbank Science Center
In celebration of the 50th Anniversary of the Apollo 11 Moon Landing on July 20, 1969, and the entire Apollo program, we are celebrating the Moon (Luna) in a big way at Fernbank Science Center.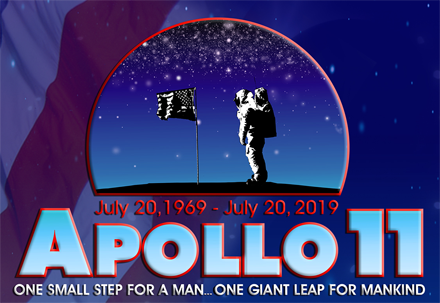 List of Events
Friday May 17th - "Where on the Moon?" will be presented by Fernbank Science Center planetary geologist Scott Harris. The talk will review the geography of the Moon as seen from telescopes, orbiting spacecraft, and the Apollo astronauts. The talk is free and open to the public.
Friday May 31st - We are partnering with Georgia Public Broadcasting to celebrate the Moon and the 50th Anniversary of the Apollo 10 mission with a full day of Moon and space exploration themed planetarium shows. Each show will include a bonus screening of a 20-minute segment of the upcoming PBS American Experience mini-series, Chasing the Moon. The day concludes with a free live presentation at 8:00 p.m. in the planetarium called "Exploration and Science of the Moon" featuring Moon expert and planetary geologist Caleb Fassett from NASA Marshall Spaceflight Center in Huntsville, Alabama.
Saturday June 1st, Astronomy Day - All planetarium shows will be free! There will be hands-on activities in our exhibit hall from 11:00 AM until 4:00 PM. Food trucks will be on-site from 11:00 AM until 3:00 PM. Members of the Atlanta Astronomy Club will be present to answer your telescope questions and do some solar observing. Members of the Meteorite Association of Georgia will be present to show off space rocks.
Saturday July 20th - We will once again partner with Georgia Public Broadcasting to celebrate one of the greatest achievements in human history, the first time people set foot on a world beyond our Earth. In addition to showing the PBS series, Chasing the Moon, we are working on an incredibly special lineup of planetarium programs, speakers, and visitors. Please stay tuned to our web site and Facebook page for details as they become available.
For a full schedule of events please see our calendar of events.
---
Get ready for takeoff at the 2019 Lockheed Martin Aviation Camp! A week-long STEM based camp that provides hands-on aviation experience for rising 4th through 6th grade students.
Location: Fernbank Science Center
Dates: June 17-21 and June 24-28, 2019
Cost: $200
---
Summer Schedule
The center's summer schedule will begin Tuesday May 28, 2019. The center will open at 10 AM daily (except Sunday). The planetarium will have daily programs at 11 AM, Noon, 1, 2 and 3 PM. As always, DeKalb County School District personnel receive free admission with proper I.D. Regular admission is $7 for adults, $5 students and seniors. More information >>
---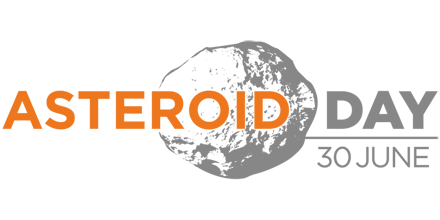 Fernbank Science Center will celebrate International Asteroid Day on Saturday June 29, 2019 (The official day is June 30). We will commemorate the 101st Anniversary of the Tunguska airburst of an asteroid above the skies of Russia. The planetarium schedule will be filled with shows about rocks from space. At 1:00 p.m., David Gheesling from FallingRocks.com will present a multimedia presentation about asteroids.
Asteroid Day Schedule
10 AM LIVE BROADCAST OF ASTEROID DAY (Free Admission)
11 AM THE SKY TONIGHT
12 PM FIREFALL
1 PM ASTEROID SCIENCE TALK (Free Admission)
2 PM INCOMING! (Narrated by Star Trek's George Takei)
3 PM IMPACT EARTH
4 PM INCOMING! (Narrated by Star Trek's George Takei)
---
Science Article of the Month
Magma is the key to the moon's makeup - For more than a century, scientists have squabbled over how Earth's moon formed. Now researchers say they may have the answer. Read More>>
More Articles From Science Daily>>
---
Do you have a question or a suggestion?
Please email us at:
chris_r_showalter@dekalbschoolsga.org

Teacher Resources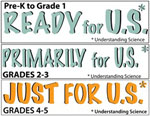 Children's Science
Newsletters
Classroom Activities

Click here for an archive of science activities for the classroom.

Astronomy Corner
June 21 - June Solstice. The June solstice occurs at 15:54 UTC. The North Pole of the earth will be tilted toward the Sun, which will have reached its northernmost position in the sky and will be directly over the Tropic of Cancer at 23.44 degrees north latitude. This is the first day of summer (summer solstice) in the Northern Hemisphere and the first day of winter (winter solstice) in the Southern Hemisphere.
July 28, 29 - Delta Aquarids Meteor Shower. The Delta Aquarids is an average shower that can produce up to 20 meteors per hour at its peak. It is produced by debris left behind by comets Marsden and Kracht. Best viewing will be from a dark location after midnight. Meteors will radiate from the constellation Aquarius, but can appear anywhere in the sky.
Source: seasky.org