Fernbank Science Center Turns 50!
Since 1967, Fernbank Science Center has supported science education in the DeKalb County School District and the wider community. Nearly every student who has attended a DeKalb school has experienced planetarium lessons in the Jim Cherry Memorial Planetarium, gone for nature walks in Fernbank Forest or through the REACH program, or had a science center instructor teach them at their school. Generations of students have experienced what the science center has to offer. We invite all of DeKalb to celebrate this golden anniversary with us as we look to the future of science education in DeKalb county.
---
Chemistry Day at FSC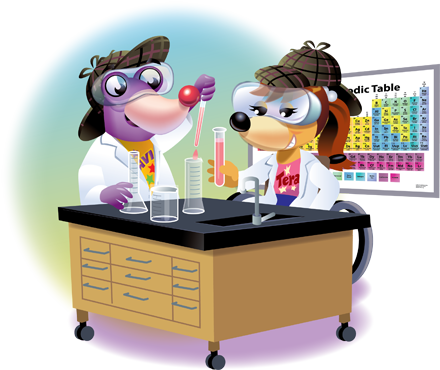 Chemistry day returns for another year at Fernbank Science Center on Saturday November 11, 2017 from Noon to 3 PM. Explore the chemical world around us with hands-on experiments and demonstrations. Experience our famous chemical magic show! Admission is free!
---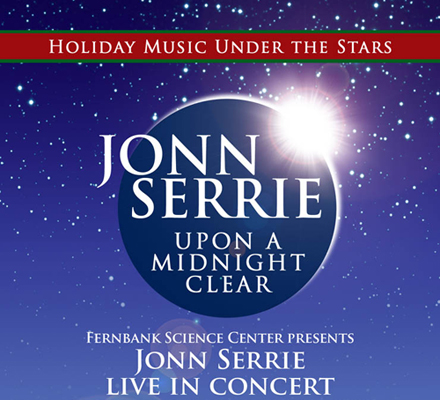 Friday December 1, 8:00–9:00 PM
Fernbank Science Center Planetarium
Atlanta musician Jonn Serrie is known world-wide for his hauntingly beautiful compositions. Jonn performs his holiday favorites, live in the planetarium at Fernbank Science Center. Come find a few moments of peace under the stars and experience a real gift. All tickets $10. Doors open at 7:30, first come, first seated.

---

Celebrate our moon on International Observe The Moon Night. We're starting early at Fernbank Science Center. Join us Friday night, October 27, 2017 for our 7:00 pm planetarium show "Back to the Moon for Good"
The observatory will open at approximately 8:45 PM (weather permitting) where you can have a look at the moon through the largest telescope in the southeast. Please call ahead to confirm that the observatory will be open, 678-874-7102.
Admission to the observatory is free!
Planetarium tickets are $5.00 for students and $7.00 for adults.
---
Nikon Small World Returns to FSC

1st Place - Four-day-old zebra fish embryo.
On display now! Nikon's Small World is regarded as the leading forum for showcasing the beauty and complexity of life as seen through the light microscope.
---
Science Article of the Month
Transparent solar technology represents 'wave of the future' - See-through solar materials, that can be applied to windows, represent a massive source of untapped energy and could harvest as much power as bigger, bulkier rooftop solar units, scientists report. Read More>>
More Articles From Science Daily>>
---
Winter Weather Outlook - NOAA forecasters predict cooler, wetter North and warmer, drier South. Click here for more.
---
Do you have a question or a suggestion?
Please email us at:
chris_r_showalter@dekalbschoolsga.org

Teacher Resources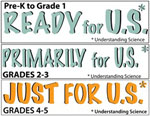 Children's Science
Newsletters
Classroom Activities

Click here for an archive of science activities for the classroom.

Astronomy Corner
Conjunction of Venus and Jupiter - On November 13 a spectacular conjunction of Venus and Jupiter will be visible in the evening sky. The two bright planets will be extremely close, appearing only 0.3 degrees apart. Look for this impressive pairing in the Eastern sky just before sunrise.
December Solstice - The December solstice occurs on December 21st at 11:28 EST. The South Pole of the earth will be tilted toward the Sun, which will have reached its southernmost position in the sky and will be directly over the Tropic of Capricorn at 23.44 degrees south latitude. This is the first day of winter (winter solstice) in the Northern Hemisphere and the first day of summer (summer solstice) in the Southern Hemisphere.
Source: seasky.org