Activity
Level: High School Biology
Standard:
GPS SB5
Evolution in Action: Students will have the opportunity to analyze real world data to study the process of evolution.
Activity Archives
Level: Various
Click here for an archive of classroom science activities.
Astronomy Corner
The September equinox occurs at 02:29 UTC on September 23, 2014 (9:29 PM September 22, 2014 EST). The Sun will shine directly on the equator and there will be nearly equal amounts of day and night throughout the world. This is the first day of fall (autumnal equinox) in the Northern Hemisphere and the first day of spring (vernal equinox) in the Southern Hemisphere.
Source: seasky.org
Previous Issues
Welcome Back Teachers!
It's a new school year! Hopefully you had a fantastic summer break and you are ready to try some fresh ideas in your classroom. Fernbank Science Center is here to help you in anyway that we can. We have many resources available to you to enhance science instruction in your classroom. Take a look around this newsletter to see a sample of what is available. If you have a question or suggestion, then please let us know.
---

Fall Plant Sale
Saturday September 20, 2014
8:00 am - 3:00 pm
A wide variety of trees, shrubs and perennials will
be available for purchase. Many of the plants are native
species that are often difficult to find elsewhere!
The Fernbank Science Center horticulture staff will be
on hand to provide planting advice and suggestions
for gardening problems.
Click here for more information
---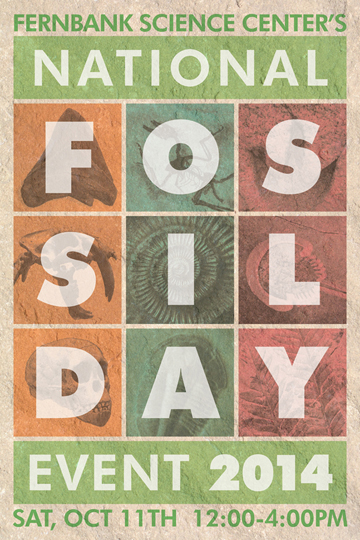 Fernbank Science Center will celebrate the 5th annual National Fossil Day with an event on Saturday, October 11th from 12 p.m. until 4 p.m. Activities will include fossil displays, a shark tooth dig, a lecture on predators in the fossil record, and doorprizes. Admission is free for all ages!
---
Georgia Teacher Workshop in Paleontology
Dr. Christy C. Visaggi Georgia State University
Saturdays: Sept 20, Oct 25, Nov 1, Nov 15
Mapping Georgia Through Deep Time: Exploring Fossils and the History of Life using Place-Based Learning in K-12
Click here for more information
---
As Many Exceptions as Rules: Biology Blog
Let's Chew the Fat
- How can we get cooking oils from plants? There's corn oil, sunflower oil, cottonseed oil, canola oil, grape seed oil, olive oil,coconut oil, and on and on. It turns out every cell has fats – there are the phospholipids in cell membranes. Phytophormones, made from lipids, help cells communicate and plants respond to stimuli. However, we don't get oil from the whole plant, just a little part of it. When we say vegetable oil, we really mean fruit oil.
Read more>>
---
Science Article of the Month
Changing global diets is vital to reducing climate change, researchers say - Healthier diets and reducing food waste are part of a combination of solutions needed to ensure food security and avoid dangerous climate change, say the team behind a new study. Read more >> | More Articles >>
---
Do you have a question or a suggestion?
Please email us at:
fernbankmail@fc.dekalb.k12.ga.us

Teacher Resources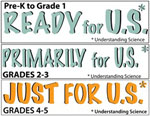 Children's Science
Newsletters

Bird of the Month


Can you I.D. this Bird?
Get the answer in the next issue.
Previous Issue:Ruffed Grouse
Archive
Tree of the Month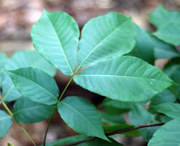 Can you I.D. this tree?
Get the answer in the next issue.
Previous Issue: Northern Red Oak
Archive
Molecule of the Month



Do you know this molecule?
Get the answer in the next issue.
Hint: A component of acid rain
Previous Issue: Ozone
Archive