Activity
Level: 3rd grade
Examine a virtual fossil Students can examine a virtual fossil and learn about its features. The software also includes videos, games and other interactive features about fossils and dinosaurs.
Activity Archives
Level: Various
Click here for an archive of classroom science activities.
Astronomy Corner
The March equinox occurs at 16:57 UTC (11:57 AM EST) on March 20, 2014. The Sun will shine directly on the equator and there will be nearly equal amounts of day and night throughout the world. This is also the first day of spring (vernal equinox) in the Northern Hemisphere and the first day of fall (autumnal equinox) in the Southern Hemisphere.
Source: www.seasky.org
Previous Issues
The Atlanta Science Festival (ASF) is a week-long celebration of local science and technology. Atlanta residents of all ages will have the opportunity to explore the science and technology in our region. Find an event to see how science is connected to all parts of our lives. There will be a range of hands-on activities, facility tours, presentations, and performances. Please visit the ASF web site for more information
http://atlantasciencefestival.org
Several events will take place at Fernbank Science Center:
NanoDays - March 22, 2014
Science at the Center - March 27, 2014
Death by Chocolate - March 28, 2014
---
NanoDays - The Biggest Event for the Smallest Science
Saturday March 22, 2014 Noon - 3:00 PM
This free event will include science activities for kids of all ages. Enjoy a special Nano Magic Show, hands-on activities, story time and special activities for our pint-sized scientists in the NanoZone (ages 3-7). Click here for more information.
---
Science at the Center
Thursday March 27, 2014 - 6:00 PM to 8:00 PM
Bring the whole family to explore a variety of hands-on science activities throughout the exhibit hall. Enjoy robotics demonstrations and opportunities to drive the bots; be a chemist and discover unexpected results; fly our flight simulator; explore the life cycle of the Monarch butterfly; learn how to identify local birds; catch a planetarium show and enjoy a night sky viewing in the observatory. Click here for more information.
---

The monarch butterfly is in serious danger of disappearing from North America? This much beloved butterfly, voted the state butterfly of seven different states and the symbol of cooperation between Canada, the United States and Mexico is in deep trouble. Read more >>
---
The Natural Communities of Georgia: Planted in Earth History - Twenty stunning images from The Natural Communities of Georgia by photographers Carol and Hugh Nourse, long time botanical enthusiasts, will be exhibited at Fernbank Science Center from March through April. The photographic exhibit reveals Georgia's wildflowers, rare plants, and diverse natural habitats. Exhibit commentary is by Dr. Leslie Edwards, Georgia State University biogeographer and first author of The Natural Communities of Georgia and Dr. Bill Witherspoon, Fernbank Science Center geologist and co-author with Dr. Pamela Gore of Roadside Geology of Georgia.
On Thursday March 27 at 7:30 PM, the three authors will discuss Georgia's natural communities and geology at Fernbank Science Center.
---
Berry College Eagle Cam
In September 2013, a Bald Eagle (Haliaeetus leucocephalus) couple returned to the Berry College campus to nest in a tall pine tree situated between the main entrance and the parking lot of the Steven J. Cage Athletic and Recreation Center. An egg was produced on January 14, 2014, followed by a second egg on January 17. An eaglet chick hatched on Saturday, February 22, from one of the two eggs laid in January. Click here for live streaming of the eaglet in the nest!
---
---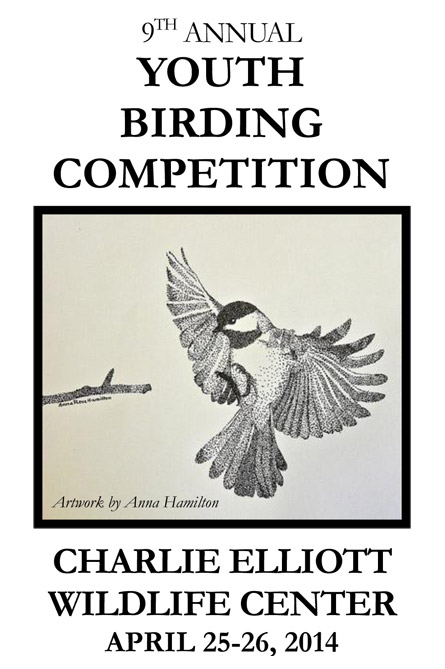 Teachers, if you would like to start a team or if you know of students and/or parents that would be interested, then please forward the brochure to them (Click here for the brochure). The brochure has the registration information for this free event.
---
Atlanta Astronomy Club March Meeting
Saturday March 15th, 3:00 PM
Location: Fernbank Science Center
Speaker: Dan Llewellyn has been a member of our club for many years. He owns numerous different types of telescopes and is familiar with all the qualities that make a good scope work. Dan is also a very accomplished astronomical photographer.
The Program: Dan will be talking about unusual telescopes. These are telescopes that are custom made for very specific types of observation and research.
Please join us for this very interesting an informative talk. All Astronomy Club events are free and open to the public. For more information on the Club go to atlantaastronomy.org
---
Science Article of the Month
Arthropods (Insects of and other invertebrates) are famous for finding interesting uses for taste. They taste their way to food, to find mates, and even to find appropriate places to lay eggs. But what is most exceptional is how and where they do it. Read more >> | More articles>>
---
Do you have a question or a suggestion?
Please email us at:
fernbankmail@fc.dekalb.k12.ga.us

Teacher Resources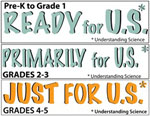 Children's Science
Newsletters

Bird of the Month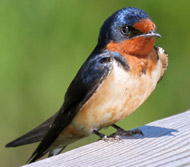 Can you I.D. this Bird?
Get the answer in the next issue.
Previous Issue:Yellow-bellied Sapsucker Archive
Tree of the Month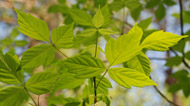 Can you I.D. this tree?
Get the answer in the next issue.
Previous Issue: White Ash
Archive
Molecule of the Month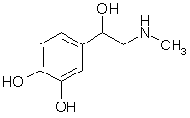 Do you know this molecule?
Get the answer in the next issue.
Hint: Fight or Flight
Previous Issue: Capsaicin
Archive