Scheduling is Underway
Scheduling for FSC programming began this week. The programs are for DeKalb County Schools and are scheduled through the FSC liaison at your school. For more information click here>>
Not a DeKalb teacher? No worries...we you have covered too. Planetarium lessons are available to all schools regardless of school district affiliation. For more information about school planetarium lessons click here>>
---
Teacher Staff Development Opportunities
Natural Communities of Georgia - Teachers of all grade levels will gain first-hand experience with the communities of plants and animals found in Georgia through a series of four field trips. More Information >>
Monarchs in the Classroom - Teachers will explore basic butterfly ecology, learn about monarch butterfly citizen science projects and discover ways to create pollinator habitats in their schoolyard. More Information >>
---
Fall Plant Sale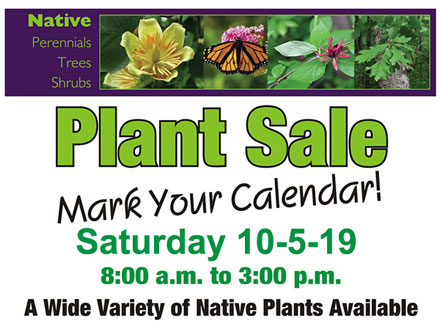 A wide variety of trees, shrubs, and flowering perennials will be available for purchase. Many of the plants are native species that are often difficult to find elsewhere! The Fernbank Science Center horticulture staff will be on hand to provide planting advice and suggestions for gardening problems. 
---

The Science Center invites all DeKalb elementary schools to join us for the 2019 Science Olympiad on March 23rd! This is an excellent opportunity for students in grades 3-5 to show off their science prowess. Teams compete in 26 different science events featuring tests of knowledge, opportunities to build and measure, and hands-on problem solving. More Information>>
---
Science Article of the Month
Amputees feel as though their prosthetic limb belongs to their own body - In a breakthrough approach that combines virtual reality and artificial tactile sensations, two amputees feel as though their prosthetic hand belongs to their own body. Moreover, the scientists show that the phantom limb actually grows into the prosthetic hand. Read More>>
More Articles From Science Daily>>
---
Do you have a question or a suggestion?
Please email us at:
chris_r_showalter@dekalbschoolsga.org

Teacher Resources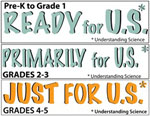 Children's Science
Newsletters
Classroom Activities

Click here for an archive of science activities for the classroom.

Astronomy Corner
September 7 - Neptune at Opposition. The blue giant planet will be at its closest approach to Earth and its face will be fully illuminated by the Sun. It will be brighter than any other time of the year and will be visible all night long. This is the best time to view and photograph Neptune. Due to its extreme distance from Earth, it will only appear as a tiny blue dot in all but the most powerful telescopes. The FSC Observatory will be open on the 7th! Admission is Free! (weather permitting)
September 23 - September Equinox. The September equinox occurs at 01:54 UTC. The Sun will shine directly on the equator and there will be nearly equal amounts of day and night throughout the world. This is also the first day of fall (autumnal equinox) in the Northern Hemisphere and the first day of spring (vernal equinox) in the Southern Hemisphere.
Source: seasky.org