Activity
Level: 1st and 2nd Grades
Sponge Question
Level: 6th Grade Science
What is the difference between a renewable and a nonrenewable resource? Can you name 3 of each?
Activity
Level: High School Biology
Click here for a choice board activity for natural selection.
Astronomy Corner
How often do we get to see a comet with the unaided eye? Once in a lifetime? Twice in one year? This might be our lucky year. Comet PanSTARRS (named for the instrument in Hawaii that discovered it) may be visible in the evening sky during March. PanSTARRS should start showing up in the Northern Hemisphere around March 7. "To see it, you will need an unobstructed, cloudless view of the western horizon," the University of Hawaii's Institute for Astronomy said. "It is best to pick a dark spot, away from streetlights. Look in the direction of the sunset just after the sun has gone down. The comet will be just above the horizon."
It'll be tricky to spot the comet because of the glare of the twilight sky, and even trickier after March 12, when the light of the moon will start interfering. You'll definitely need binoculars to see the tails. Actually, March 12 or 13 might be the best time for your comet-viewing, picture-taking party, because PanSTARRS should be visible alongside a pretty crescent moon in western skies.
Additional Newsletters

Saturday March 30, 2012 noon-3pm
This free event will include science activities for kids of all ages:
Nano Magic Show
Liquid Crystal Displays
Memory Metal
NanoZone: Special activities for our pint-sized scientists (ages 3-7)
and many more hands-on activities
---
Attention High School Teachers and Students
Want to learn about animals, forests, food, robots, and much more? Registration for Fernbank Science Center's 2013-2014 Advanced Studies Courses is now open. To see the full list of courses and to download the application forms, go to http://fsc.fernbank.edu/advancedstudies.htm
The Advanced Studies program is free to any DeKalb high school student. Teachers please pass this information on to any interested student.
---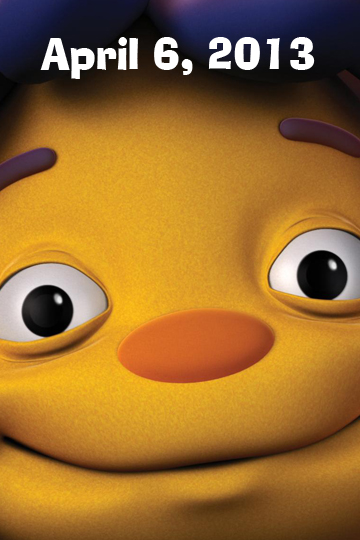 ---

Some exciting discoveries have recently been made about the Monarch butterfly migration! A new study suggests that an extended period of cold weather must be experienced by the Monarch in order for it to trigger a northward migration. If they do not undergo the cold period, they will continue to fly southward!
The Monarchs will be flying Northward any day so you should be getting your gardens and milkweed ready. They usually appear in Atlanta in mid March and are here through mid April. If you see a Monarch, please report your sighting to Journey North: http://www.learner.org/jnorth/maps/Gallery.html
Journey North is also interested in knowing when your milkweed first pops out of the ground. Please check your garden every day and report that also! Who will be the first school to report milkweed? Please email me and we will report the results in the next newsletter. Email t.neal@fernbank.edu
---
FSC Planetarium Reaches New Heights - "Now we're in the digital age," That's how Fernbank Science Center Director Douglas Hrabe summed up the recent changes at the center's Jim Cherry Memorial Planetarium. Read More>>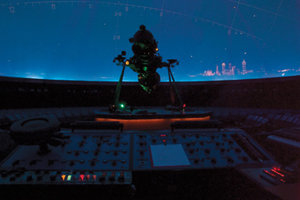 Image by Tony Madden, FSC
The Discovery Dome Theater at Fernbank Science Center creates a stunning immersive environment, which guides the audience through the wonders of the universe. Click here for show times and details.

As always, teachers are admitted for free with their DeKalb ID! All other adults $7.00; Students/Seniors $5.00
---
Science Article of the Month
Songbirds' Brains Coordinate Singing With Intricate Timing - As a bird sings, some neurons in its brain prepare to make the next sounds while others are synchronized with the current notes—a coordination of physical actions and brain activity that is needed to produce complex movements, new research at the University of Chicago shows. Read More >> | More articles >>
---
Do you have a question or a suggestion?
Please email us at:
fernbankmail@fc.dekalb.k12.ga.us

Teacher Resources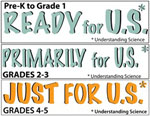 Children's Science
Newsletters
Bird of the Month


Can you I.D. this Bird?
Get the answer in the next issue.
Previous Issue's Bird:Sandhill Crane
Tree or the Month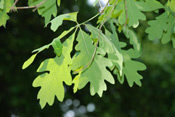 Can you I.D. this tree?
Get the answer in the next issue.
Previous Issue's Tree: Redbud