Classroom Activity
Level:
Various
Standard:
Various
This year marks the 100 year anniversary of the Migratory Bird Treaty Act, a landmark piece of legislation enacted for the conservation of birds.
Please click here for a collection of resources to use in your classroom to celebrate bird conservation.
Activity Archives
Level: Various
Click here for an archive of science activities for the classroom.
Astronomy Corner
The last stars of Winter disappear from the evening sky in April. Look to the west at sunset this month to see Orion and Taurus. The new Moon on April 7 is the closest along its orbit of any new Moon this year, so expect large tides for coastal dwellers. The tiny planet Mercury reaches best viewing on the evening of April 18th. Look to the west-northwest, just below the sparkly clump of stars that make the Seven Sisters or Pleiades, about an hour after sunset. For early-birds, the early morning of April 20th brings a right-triangle of bright planets and star toward the east. Saturn is to the left, Mars to the right, and the bright star Antares is below Mars. Don't confuse that red star with the Red Planet! On April 25th, the waning Moon appears above that triangle.
For you forward-planners, Astronomy Day at Fernbank Science Center is Saturday, May 14, from 11 AM to 3 PM.
Previous Issues
Spring is a busy time at Fernbank Science Center! Please read below to find out what's going on.
---

Spring Plant Sale
Saturday April 16, 2016
8:00 AM - 3:00 PM
A wide variety of trees, shrubs, and flowering perennials will be available for purchase. Many of the plants are native species that are often difficult to find elsewhere! The Fernbank Science Center horticulture staff will be on hand to provide planting advice and suggestions for gardening problems.
Click Here For More Information
---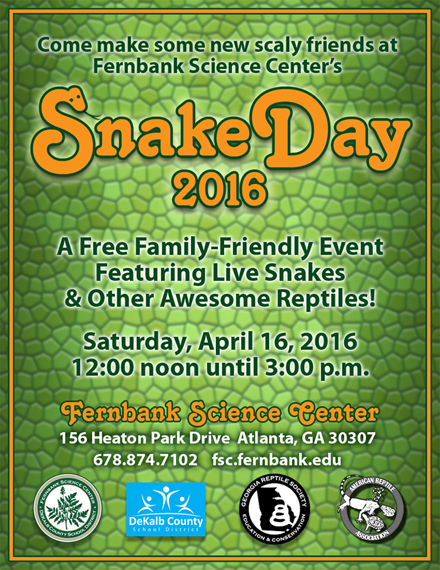 ---

Saturday April 30, 2016
Noon - 5:00 PM
Come celebrate Birds and Butterflies Day at Fernbank Science Center. This year we are celebrating 100 years of the Migratory Bird Treaty Act, a landmark piece of legislation enacted for the conservation of birds. We will also present a screening of THE MESSENGER, an engaging, visually stunning and artful story about the mass depletion of songbirds around the world, and about those who are working to turn the tide.
Click Here For More Information
---
New Teacher Workshop Series 2016-17: The Natural Communities of Georgia
DeKalb County teachers of all grade levels are invited to participate in a new workshop series being offered by Fernbank Science Center. The series provides first-hand experience with the unique plant communities found in Georgia. Teachers will travel by van to a different region of the state for each of the four workshop sessions. Destinations include Cloudland Canyon, Arabia Mountain, Sosebee Cove, Wildcat Mountain and Little Ocmulgee State Park. Workshops will be scheduled on Thursdays in Sept., Oct., March and April. The specific dates will be announced when the workshop is posted on DeKalb County's PD Planner in August.
Click Here For More Information
---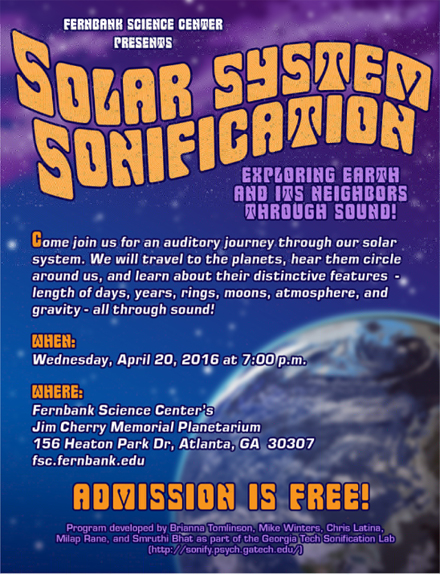 ---
Science Article of the Month
City birds are smarter than country birds - Life in the city changes cognition, behavior and physiology of birds to their advantage. Read More>> | More Articles >>
---
Do you have a question or a suggestion?
Please email us at:
chris_r_showalter@dekalbschoolsga.org

Teacher Resources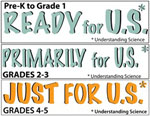 Children's Science
Newsletters
Bird of the Month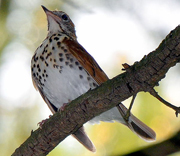 Can you I.D. this bird?
Get the answer in the next issue.
Previous Issue:Northern Flicker
Tree of the Month


Can you I.D. this tree?
Get the answer in the next issue.
Hint:botanical name translates as "snow flower"
Previous Issue:Eastern Red Cedar

Molecule of the Month




Do you know this molecule?
Get the answer in the next issue.
Hint:The price is going up!
Previous Issue:Methane