Classroom Activity
Level:
5th Grade
Standard:
S5L2
An Inventory of My Traits - Students take an inventory of their own easily observable genetic traits.
Activity Archives
Level: Various
Click here for an archive of science activities for the classroom.
Astronomy Corner
The early morning sky is the place for planets during November! During the first week of the month, look to the east just before sunrise. (With the days getting shorter, this is getting easier.) Look for three bright planets. Highest on the sky is Jupiter. Farther toward the horizon, Venus and Mars appear to be very close together. By Saturday, November 7, the waning crescent Moon appears right next to Venus. By the end of the month, on the 22nd, those three planets appear to be in a line - Jupiter highest, fainter Mars next, and brilliant Venus lowest.
If you prefer evening star-gazing, look for Saturn about half an hour after sunset on Thursday, November 12th. It's the bright "star" near the slender crescent Moon, low in the west. And don't forget! Daylight Saving Time ends Sunday, November 1st.
Previous Issues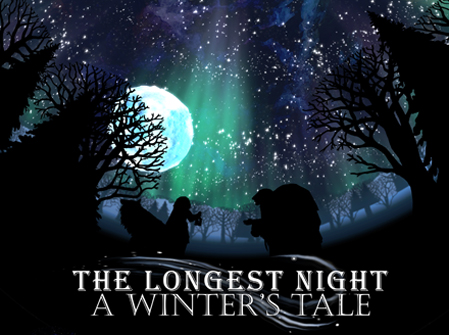 Fernbank Science Center's new holiday program for families is "The Longest Night: A Winter's Tale," opening Thursday, November 19th at 7 p.m. It's a classic fable of a young girl leaving her village on a simple quest, that will test her courage and generosity. As always, DeKalb County teachers receive free admission to the planetarium with proper ID. All others pay regular admission: $7 per adult, $5 per student/child/senior.
Please check our calendar for additional dates and times.
---
Rocks, Minerals, Gems and Fossils!
Friday November 20, 7:00 PM - 8:00 PM: Celebrate the Geologic History of Georgia - University of Georgia Clay Mineralogist Professor Paul A. Schroeder will present a special talk on kaolin (Georgia's white clay) and the career of former State Geologist Sam M. Pickering in the planetarium.
Saturday November 21, 11:00 AM - 3:00 PM: Rock and Mineral Identification - Have you wondered what that rock is that's been on your shelf for years? Come have it examined by Fernbank Science Center's geologist. We will also present a special viewing of the original 1939 Geologic Map of Georgia and the 1976 Geologic Map of Georgia signed by all the geologists and officials involved in its publication. From 1:00 PM - 2:00 PM, our staff geologist will discuss the maps and the geologic history of Georgia in the planetarium.
---

Did you know, that it is illegal to possess a native bird or any part of a native bird (alive or dead) in the United States without proper permits?  This even includes finding feathers in your yard, a dead bird on the road or even a bird nest on your front porch. Why?...Read more >>
---
New Date!
STEM from the Stratosphere
Kittredge Elementary Magnet School's Susan Oltman and Fernbank Science Center's April Whitt were selected as Airborne Astronomy Ambassadors in NASA's SOFIA mission. The Stratospheric Observatory for Infrared Astronomy (SOFIA) carries a large reflecting telescope and instruments to study infrared "light" from objects in space. Flying above most of the water vapor in Earth's atmosphere, the aircraft takes scientists, engineers and teachers on night flights, to observe stellar nurseries, exploding stars and planets. In this presentation, Oltman and Whitt will describe their experiences and share classroom activities and resources for utilizing STEM in the infrared.
Date: December 3, 2015
Location: Fernbank Science Center
Time: 7:00 - 7:45 PM
Contact: April Whitt
Email: April_Whitt@dekalbschoolsga.org
Phone: 678-874-7148
---
Save The Date!
Friday December 4th, 2015
Jonn Serrie in Concert
8:00 - 9:00 PM
Atlanta musician Jonn Serrie is known world-wide for his hauntingly beautiful compositions. Jonn performs his holiday favorites, live in the planetarium at Fernbank Science Center.
---
Science Article of the Month
Declines in whales, fish, seabirds and large animals disrupt Earth's nutrient cycle - In the past, whales, giant land mammals, and other animals played a vital role in keeping the planet fertile by transporting nutrients via their feces. However, massive declines and extinctions of many of these animals has deeply damaged this planetary nutrient recycling system, threatening fisheries and ecosystems on land, a team of scientists reports. Read More>> | More Articles >>
---
Do you have a question or a suggestion?
Please email us at:
chris_r_showalter@dekalbschoolsga.org

Teacher Resources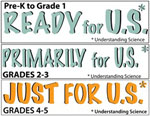 Children's Science
Newsletters
Bird of the Month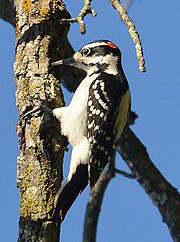 Can you I.D. this bird?
Get the answer in the next issue.
Previous Issue:Broad-winged Hawk
Tree of the Month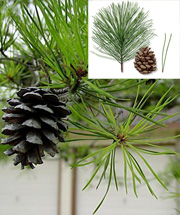 Can you I.D. this tree?
Get the answer in the next issue.
Hint:usually two needles per fasicle
Previous Issue:Georgia Oak

Molecule of the Month



Do you know this molecule?
Get the answer in the next issue.
Hint:Often used to treat malaria in traditional Chinese medicine. Named for a Greek goddess.
Previous Issue:Batrachotoxin (BTX)