Sponge Question
Level: Kindergarten
Think of a way that you use each of your five senses every day.
Sponge Question
Level: 5th Grade
Name 2 types of vertebrate animals.
Sponge Question
Level: 3rd Grade
How is heat produced?
Astronomy Corner
Venus is the second planet in our solar system, closer to the Sun than Earth. We observe Venus in the early morning sky (the "morning star" as it was in December) or the evening sky (the "evening star" as it will be in late February). Venus takes less time to orbit the Sun than we do - 225 days instead of our 365. Through a telescope, Venus has phases, just as our Moon does. Weather permitting, check the evening sky from February 22 through 26. That bright "star" is the planet Venus. Watch each night as our Moon moves along its orbit, and seems to move closer to Venus. On the evening of the 26th, the crescent moon will appear between Venus and the planet Jupiter!
Additional Newsletters
FSC Planetarium Reaches New Heights -
"Now we're in the digital age," That's how Fernbank Science Center Director Douglas Hrabe summed up the recent changes at the center's Jim Cherry Memorial Planetarium.
Read More>>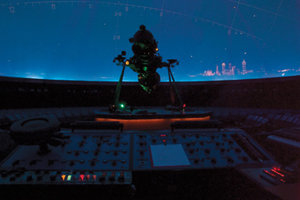 Image by Tony Madden, FSC
The Discovery Dome Theater at Fernbank Science Center creates a stunning immersive environment, which guides the audience through the wonders of the universe. Click here for show times and details.

As always, teachers are admitted for free with their DeKalb ID! All other adults $7.00; Students/Seniors $5.00
---
Please Join us for Bite Size Science for Pint Size Scientists!
Saturday, 1/26/2013, noon - 4 pm
This free event will include science activities for kids ages 3-7:
Race cars down ramps
Use real science tools
Make ooey gooey things
See color magic
And more
Click here for a flyer to send home with your young students!
---
DCSD's Fernbank Science Center was represented in January at the EarthScope Southeastern Regional Workshop for Interpretive Professionals in Charleston, SC. Dr. Bill Witherspoon joined attendees from Georgia's Tellus Science Museum and Elachee Nature Center, along with 18 other participants from museums and parks in Kentucky and the Carolinas.
EarthScope is an NSF-funded Earth Science project that attempts to image the Earth's interior, with a focus on North American plate tectonics. Participants studied the visible damage from the powerful 1886 Charleston earthquake, as well as measures the city has taken to improve its earthquake readiness (Click here for an image of earthquake damage).
Dr. Witherspoon will share this knowledge in a June 8-16 field workshop targeted to DeKalb 5th and 6th grade teachers titled "Geology on the Edge: San Francisco Bay, Yosemite, and Volcanoes East of the Sierra."
(See http://georgiarocks.us/california for trip information.)
---
African American Physicists to Receive Presidential Awards - Dr. James Gates will receive the National Science Award, and Dr. George Carruthers will receive the National Medal of Technology and Innovation – among the highest honors conferred upon scientists and engineers by the federal government... Gates is an American theoretical physicist, known for work on supersymmetry, supergravity and superstring theory... Dr. Carruthers was the principal scientist responsible for the development of the ultra-violet camera that made the trip to the moon aboard Apollo 16 in 1972. Read More >>
Read more about Dr. George Carruthers
Read more about Dr. James Gates
---
Science Article of the Month
People seek high-calorie foods in tough times
Bad news about the economy could cause you to pack on the pounds, according to a new study. The study shows that when there is a perception of tough times, people tend to seek higher-calorie foods that will keep them satisfied longer. Read More >> | More articles >>
---
Do you have a question or a suggestion?
Please email us at:
fernbankmail@fc.dekalb.k12.ga.us

Staff Development
Opportunities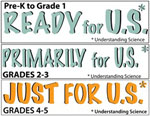 Children's Science
Newsletters
Bird of the Month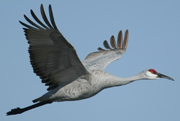 Can you I.D. this Bird?
Get the answer in the next issue.
Previous Issue's Bird: Brown Thrasher
Tree or the Month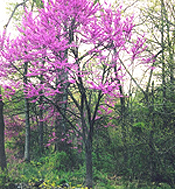 Can you I.D. this tree? Get the answer in the next issue. Hints: One of the first native trees to bloom, heart-shaped leaves.
Previous Issue's Tree: Sourwood