Classroom Activity
Level: High School Chemistry
Standard: SC5
Activity Archives
Level: Various
Click here for an archive of science activities for the classroom.
Astronomy Corner
Every 133 years, the Comet Swift-Tuttle returns to the inner solar system from the icy realm beyond Pluto. As it warms in the Sun's glow, gases inside erupt into space and litter the comets' path with ice crystals and rocky dust. Every August, Earth passes through the narrow field of debris left in the wake of the comet. As the tiny grains hit the atmosphere at speeds more than 20,000 mph, the nitrogen, oxygen, and argon molecules they are traveling through, ionize and glow brilliant violet, green, and white. We observe these tiny but fast impacts as streaks of glowing plasma racing across the sky. This is the Perseid meteor shower, so named because the "shooting stars" appear to come out of the area of sky filled by the constellation Perseus, son of Zeus and slayer of Medusa.
In the very early morning hours of August 13, Fernbank astronomer and planetary geologist, Ed Albin and Scott Harris ventured out to the Charlie Elliott Astronomy Field in northern Jasper County to observe the 2015 Perseid display. At this state-owned site about 40 miles southeast of Atlanta, the sky is still dark enough to view the outer arm of our Milky Way galaxy (pictured here). It is the perfect place to watch for meteors. Over a few hours, a few dozen meteors were observed, including several large, bright bolides, which sometimes leave long trails briefly glittering in the darkness. Finally, just before 3 AM, a meteor darted across just where the camera was aimed, capturing this image.
Previous Issues
Welcome to the new school year!
We hope you had a great summer and that the first few weeks of school have gone smoothly. Your Fernbank Science Center is ready for another exciting year of science education. The science center has many resources available to you to enhance science instruction in your classroom. Take a look around this newsletter to see a sample of what is available. If you have a question or suggestion, then please let us know.
---
School Planetarium Programs
Planetarium programs are given for schools throughout the school year (Mon – Fri @ 9:30 am / 10:45 am / 12:30 pm). Each program includes a tour of the current night sky with our iconic Zeiss planetarium star projector and a presentation using our new state of the art digital projector which creates a stunning full-dome immersive environment. Click here for more information and for a list of programs by grade level.
---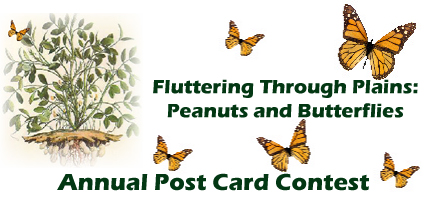 Student designs should reflect this year's theme: "Fluttering Through Plains: Peanuts and Butterflies." Each entry must include at least one peanut and one butterfly. For more information and entry rules please click here.
---

Do you know the last time an asteroid made a crater on Earth? Just after noon on September 15, 2007, an asteroid, only the size of a washing machine and weighing about one ton, was traveling faster than 10,000 mph when it collided with the Earth. The shock wave excavated a crater more than sixty feet across near the village of Carancas in the high plains of the Peruvian Andes. Click here to read more.
---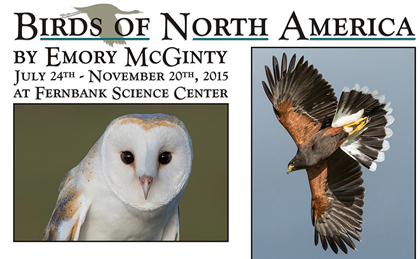 Click here for more information
---
Science Article of the Month
Another milestone in hybrid artificial photosynthesis - Researchers using a bioinorganic hybrid approach to artificial photosynthesis have combined semi-conducting nanowires with select microbes to create a system that produces renewable molecular hydrogen and uses it to synthesize carbon dioxide into methane, the primary constituent of natural gas. Read More>> | More Articles >>
---
Do you have a question or a suggestion?
Please email us at:
chris_r_showalter@dekalbschoolsga.org

Teacher Resources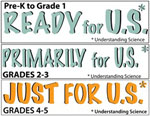 Children's Science
Newsletters
Bird of the Month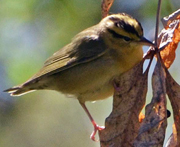 Can you I.D. this bird?
Get the answer in the next issue.
Previous Issue:American Redstart
Tree of the Month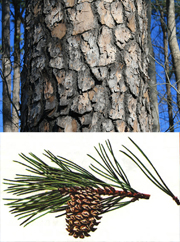 Can you I.D. this tree?
Get the answer in the next issue.
Previous Issue:Sycamore

Molecule of the Month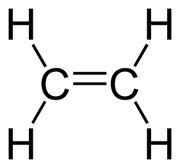 Do you know this molecule?
Get the answer in the next issue.
Hint:Will make fruit ripen faster
Previous Issue:Cholesterol