Classroom Activity
Level:
HS Biology
Standard:
SB1
Cell Explorer: The Animal Cell Explore the microscopic world of the cell in your mini ship! Thwart Dr. Vial's evil plan to destroy cells as you battle against his army of cell-destroyers! Learn about cell organelle structure and function while having fun!
Activity Archives
Level: Various
Click here for an archive of science activities for the classroom.
Astronomy Corner
February 6 - Jupiter at Opposition. The giant planet will be at its closest approach to Earth and its face will be fully illuminated by the Sun. This is the best time to view and photograph Jupiter and its moons. A medium-sized telescope should be able to show you some of the details in Jupiter's cloud bands. A good pair of binoculars should allow you to see Jupiter's four largest moons, appearing as bright dots on either side of the planet.
February 22 - Conjunction of Venus and Mars. A conjunction of Venus and Mars will be visible on February 22. The two bright planets will be visible within only half a degree of each other in the evening sky. Look for this impressive sight in the west just after sunset.
Source: seasky.org
Previous Issues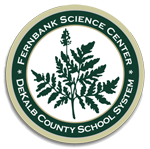 Open House for FSC programs
Fernbank Science Center will host the annual open house for the Scientific Tool and Techniques (STT) and the Advanced Studies programs on Thursday, February 5, 2015 at 6:30 PM.

Any interested student, parent, counselor or teacher is encouraged to attend.
Please RSVP to Denise Savage at denise_savage@dekalbschoolsga.org
Light refreshments will be served.
---
Black History Month Laser Tribute
Celebrate some of the profound contributions of African-Americans in an exciting new way. Part history lesson and part uplifting musical revival, the Black History Laser Tribute is an unforgettable experience for people of all ages. Transformative historical events such as the Tuskegee Airmen and Dr. King's landmark "I Have a Dream" address are brought to life using dazzling laser animations.
School Programs: February 26, 27 and March 2
Please contact Audrey Poole for prices and schedule.
678-874-7113
Public Programs: February 26-28
Please click here the schedule and to buy tickets.
All tickets $6*

*As always, DCSD employees recieve free admission with thier employee ID
---
Lucky in Love: Romantic Music Under the Stars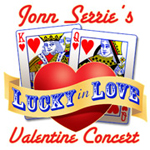 World famous artist and musician Jonn Serrie performs his musical magic under the starry skies of Fernbank Science Center's Jim Cherry Memorial Planetarium. What better way to spend Friday the 13th, than giving your beloved the moon and stars?
Friday, February 13, 2015
8:00 PM
BUY TICKETS
---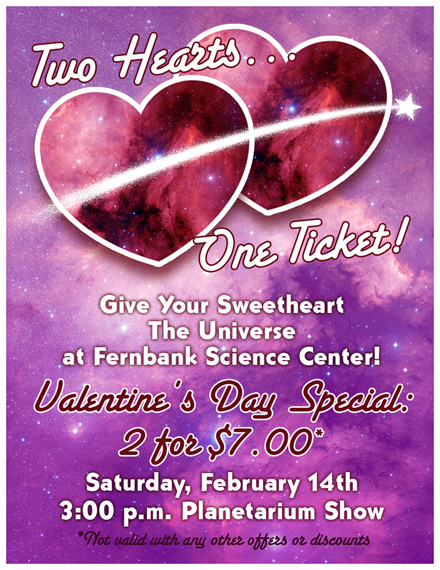 ---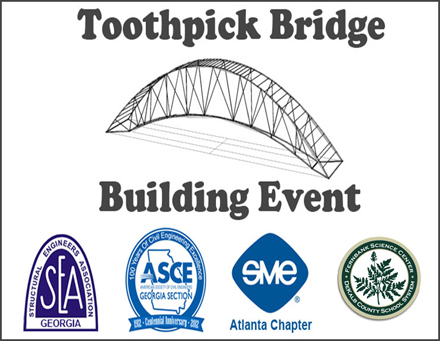 ---
Native Animals of the Southeast Photography Contest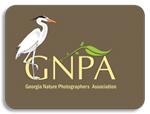 A photographic showcase of the large and small inhabitants of the Southeastern United States.
---
Squishy Physics Photo Contest
The Squishy Physics Food Photography Contest gives metro Atlanta middle and high School students an opportunity to showcase their photographic talents. Students must to provide one 8" x 10" photographic entry with thought-provoking physical characteristics related to food, for example protein, fish, eggs or cooking. Prizes will be awarded to contest winners based upon appearance, creativity and the connection between science and cooking. Click here for details.
---
Science Article of the Month
Blind beetles show extraordinary signs of sight - A team, lead by Dr Simon Tierney, discovered that a species of blind predatory water beetles -- living underground for millions of years -- express vision genes (opsin) which are usually only found in species with eyes. According to Dr Tierney, the genetic mechanisms that lead to the reduction of traits over time (regressive evolution) has intrigued biologists for hundreds of years because traditional Darwinian views of evolution as an adaptive process may not necessarily apply. "Darwinian Evolution is often perceived as a 'directional' or 'adaptive' process but this is not always the case. These beetles have provided us with credible preliminary evidence for non-adaptive evolution," says Dr Tierney Read more >> | More Articles >>
---
Do you have a question or a suggestion?
Please email us at:
fernbankmail@dekalbschoolsga.org

Teacher Resources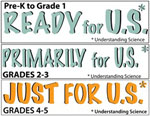 Children's Science
Newsletters

Bird of the Month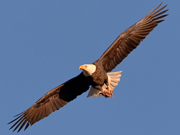 Can you I.D. this bird?
Get the answer in the next issue.
Previous Issue:Red-shouldered Hawk
Tree of the Month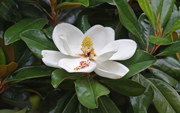 Can you I.D. this tree?
Get the answer in the next issue.
Previous Issue:Southern Sugar Maple

Molecule of the Month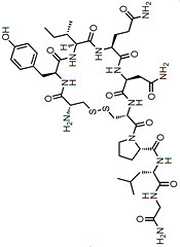 Do you know this molecule?
Get the answer in the next issue.
Hint:Important on Feb. 14!
Previous Issue: Sucrose