Classroom Activity
Level: 7th Grade Life Science
Standard: S7L5.c
Activity Archives
Level: Various
Click here for an archive of science activities for the classroom.
Astronomy Corner
October 26 - Conjunction of Venus and Jupiter. A conjunction of Venus and Jupiter will take place on October 26. The two bright planets will be visible within 1 degree of each other in the early morning sky. Look to the east just before sunrise for this impressive planetary pair.
October 27 - A Supermoon! The Moon will be located on the opposite side of the Earth as the Sun and its face will be will be fully illuminated. This phase occurs at 12:05 UTC. This full moon was known by early Native American tribes as the Full Hunters Moon because at this time of year the leaves are falling and the game is fat and ready to hunt. This moon has also been known as the Travel Moon and the Blood Moon. This is also the last of three supermoons for 2015. The Moon will be at its closest approach to the Earth and may look slightly larger and brighter than usual.
October 28 - Conjunction of Venus, Mars, and Jupiter. A rare, 3-planet conjunction will be visible on the morning of October 28. The planets Venus, Mars, and Jupiter will all form a tight 1-degree triangle in the early morning sky. Look to the east just before sunrise for this spectacular event.
Source:seasky.org
Previous Issues
---
---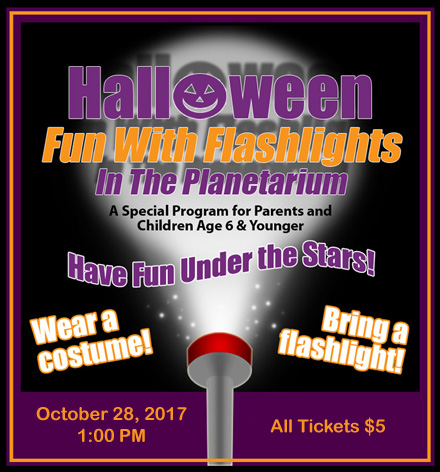 Tickets available at the door
---
U.S. Navy's Stem Truck and Dive Tank - To celebrate Navy Week in Atlanta, Fernbank Science Center will host the Navy's STEM Truck and Dive Tank on October 29th. The Dive Tank is a large portable diving tank that allows students to see Navy divers using the gear they work with every day. Other divers with their gear will be outside the tank to explain their missions, their training, and how STEM is a critical part of their job. The STEM truck includes a laparoscopic surgery demo, a model of the new Electromagnetic Aircraft Launch System, and interactive experiences that allow students to virtually engage with Remotely Operated Vehicles (ROVs), submarines, divers and undersea technologies.
These exhibits will be available to DeKalb Schools students at the Science Center all day on October 29th. If you would like to schedule a visit, please call Audrey Poole at 678-874-7113.
The fun will continue into Thursday evening with additional presentations inside the center for the public.
Navy Week in Atlanta is in conjunction with the Great Georgia Air Show being held in Peachtree City on October 31 - November 1.
---
STEM from the Stratosphere - Kittredge Elementary Magnet School's Susan Oltman and Fernbank Science Center's April Whitt were selected as Airborne Astronomy Ambassadors in NASA's SOFIA mission. The Stratospheric Observatory for Infrared Astronomy (SOFIA) carries a large reflecting telescope and instruments to study infrared "light" from objects in space. Flying above most of the water vapor in Earth's atmosphere, the aircraft takes scientists, engineers and teachers on night flights, to observe stellar nurseries, exploding stars and planets. In this presentation, Oltman and Whitt will describe their experiences and share classroom activities and resources for utilizing STEM in the infrared.
Date: October 9, 2015
Location: Arabia Mountain High School
Contact: April Whitt
Email: April_Whitt@dekalbschoolsga.org
Phone: 678-874-7148
---

...that many butterfly species migrate thousands of miles in search of food and to breed? Read more >>
---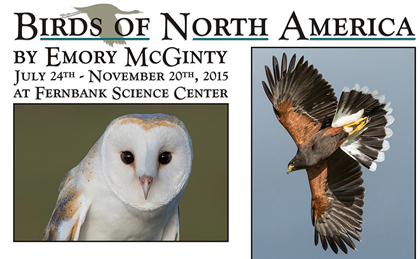 ---
Science Article of the Month
New findings from NASA's Mars Reconnaissance Orbiter (MRO) provide the strongest evidence yet that liquid water flows intermittently on present-day Mars. Using an imaging spectrometer on MRO, researchers detected signatures of hydrated minerals on slopes where mysterious streaks are seen on the Red Planet. These darkish streaks appear to ebb and flow over time. Read More>> | More Articles >>
---
Do you have a question or a suggestion?
Please email us at:
chris_r_showalter@dekalbschoolsga.org

Teacher Resources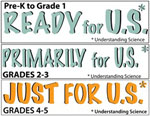 Children's Science
Newsletters
Bird of the Month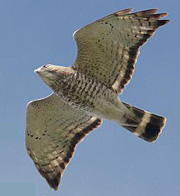 Can you I.D. this bird?
Get the answer in the next issue.
Previous Issue:Worm-eating Warbler
Tree of the Month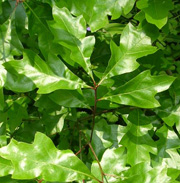 Can you I.D. this tree?
Get the answer in the next issue.
Hint: Often found on granite outcrops
Previous Issue:Loblolly Pine

Molecule of the Month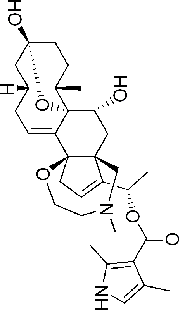 Do you know this molecule?
Get the answer in the next issue.
Hint:Cardiotoxic and neurotoxic, found on small frogs
Previous Issue:Ethylene