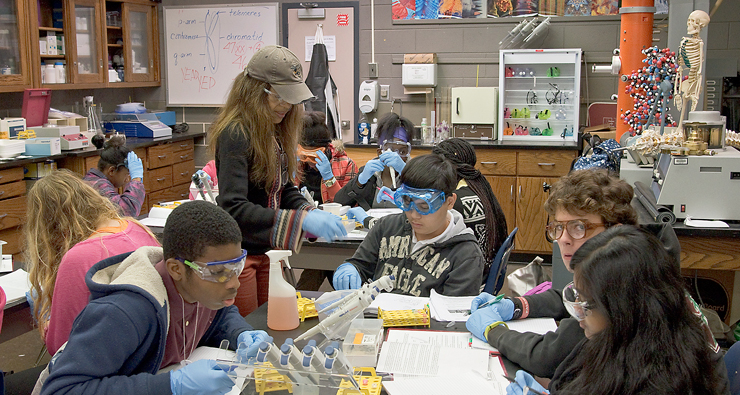 Teacher Resources
How to Schedule a Fernbank Science Center Program
Just For Teachers Science Newsletter - Science news, information and activities that teachers can use in their classrooms.
Professional Learning - Fernbank Science Center has a long tradition of offering exciting professional learning opportunities to teachers. The classes range from 1 hour sessions to multi-week international trips. Any teacher is welcome to apply, however preference is given to DeKalb County school teachers.
Fernbank Science Center Children's Newsletters - Grade-appropriate science topics that adhere to the Georgia Performance Standards.
Science News - Science articles from ScienceDaily (updated daily).
Instructional Media Catalog - media kits and exhibits designed as visual and instructional aids that support the Georgia Performance Standards. *The media kits and exhibits are only available to DeKalb County teachers.
FSC Solar Panel - Information about the FSC solar panel and other alternative energy sources.
Fernbank Science Center's Ornithology Web - This page is designed to provide students and teachers information about birds and bird life. Birds are a great way to connect students with science, nature and the outdoors.
REACH - The purpose of the Regional Environmental And Community Habitats or REACH program at Fernbank Science Center is to develop programming to enrich environmental education in locations throughout DeKalb County for the DeKalb County School District and the community.